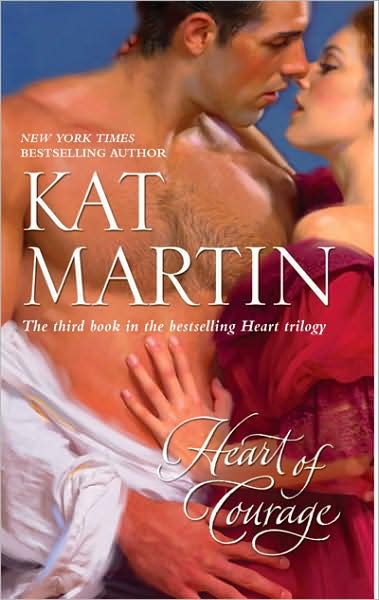 Third in Kat Martin's series about the Heart to Heart Gazette. This one was the brother I was looking forward to, and coincidentally fit in for my Eye Spy Challenge of a title with "heart" in it from the book group.
Of course I was already familiar with the characters before this one and enjoyed their romance immensely.
There were a couple of times that I laughed, a moment when I almost cried, and even a "oh my gosh they are not going to let that happen to her" moment.
There is something so attractive about the idea of a Viking - or an almost Viking - thrust into a world where he has to learn his way... or maybe that's just me.
Overall a very entertaining couple of hours. I would recommend it to those who like historical romance.